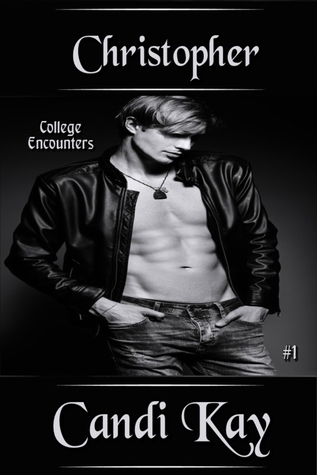 Christopher just wants to get laid. Nothing more. Nothing less. He doesn't want romance - just sex.
While seeking out gay porn on the internet he stumbles across details about an exclusive sex club in his town. Convinced this is what he's looking for, he works up the courage to go to the club a few days later. He almost turns back the way he came when he sees an intimidating bouncer standing outside the door. He's one step from leaving when he's ushered inside. Two members have seen Christopher on the security cameras and are eager to play with him - with conditions. He must wear a blindfold and vow that once the night is over he won't show up at the club again. Nervously, he agrees.
Even blindfolded it doesn't take long for him to recognize the voice of one of the men as someone he knows well. More turned on than he's ever been in his life, he allows the man and his partner to do anything and everything to his body without complaint. When it's over he's guided out of the club and the blindfold is removed. Flying high, he knows he'll have to hook up with those guys again, especially now that he's certain that the one who took his virginity is his favorite professor. Will he embarrass himself when he's forced to face him in class the following Monday? And does he dare risk going back to the club the following weekend, his promise be damned?
Christopher, College Encounters, #1, is gay erotica and has a virgin, an age gap, mild BDSM, rough sexual situations, and group sex. Note that the BDSM in this story doesn't follow strict protocols of the lifestyle. Keep that in mind before downloading this book.
It needs to be noted strongly that this is NOT romance, though Christopher meets a love interest toward the end. It's nothing but pure erotica. If you want romance, this book will not be for you.
Reviews:
Kazza

on

Goodreads and On Top Down Under Book Reviews

wrote:
"I really enjoyed the sexy escapism that Christopher gave me. I liked all the players and the eroticism. I'm not always so good with MCs around eighteen but when there's an age difference, which there is here, I'm happy to roll with it. When it's predominantly erotica, and well written, I'm pervy enough to be up for it. I liked that the author had a pragmatic approach, as well as the total fantasy – when you first experiment with sex it's not always perfect but it can be mighty passionate… Oh yeah! Overall, I had a really good time reading this naughty novella."