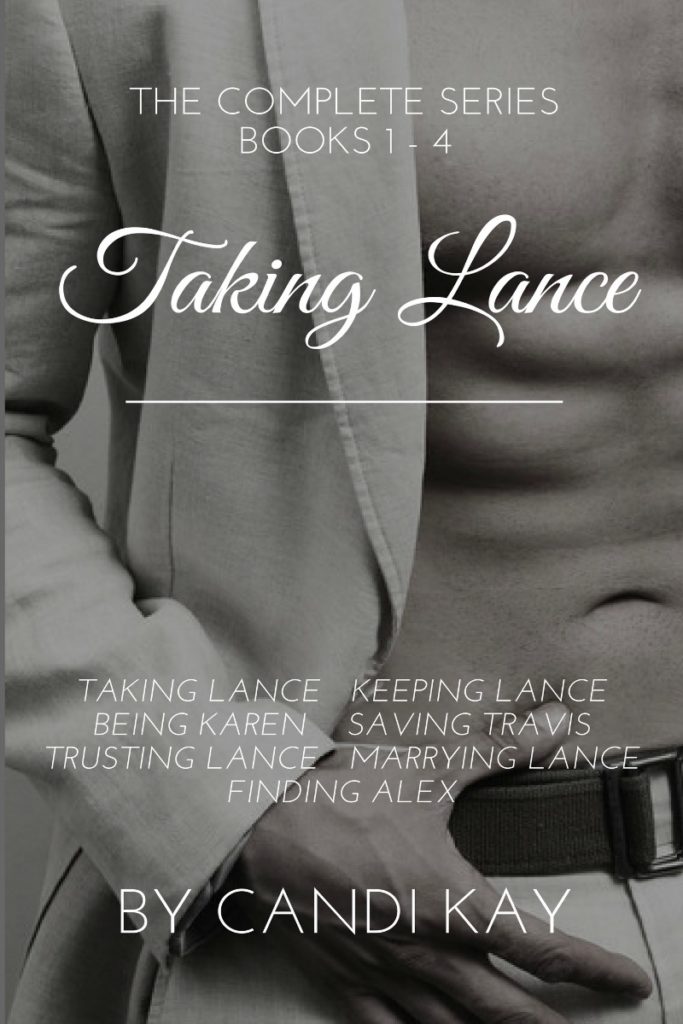 Part of the
Taking Lance
series:
Taking Lance (The Complete Series)

Instant lust between the much older Rick Preston and his stepson Lance quickly becomes complicated when feelings start getting involved. From greedy mothers, crazy exes, Rick's insecurities, and some other major detours, the road to their happily-ever-after doesn't run smooth. Throw in a rent boy with family issues, a former stripper, and even a closeted politician, and their journey takes some interesting turns. Follow along as Rick and Lance fight like hell for each other and for that of their friends.
The Taking Lance Series is bisexual erotica. Some characters have sex with others outside of their love interests as they work toward their individual happily-ever-afters. Rick, who's openly bi, has sex with both males and females on-page before he and Lance commit fully to each other. If you're put off by that, substantial age differences, or cheating, this series is not for you. Each story is linked to the next one so they're best read in order.
The full series includes:
Taking Lance (#1)
Keeping Lance (#2)
Being Karen (#2.5)
Finding Travis (#3)
Trusting Lance (#3.5)
Marrying Lance (#3.75)
Finding Alex (#4)