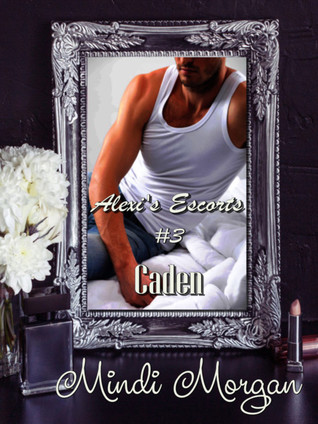 A recent college graduate, Caden Jacobson hasn't quite figured what he wants to do with his life. When he's invited by his estranged father to stay with him and his new wife for a few weeks, he agrees. The only problem with that arrangement? Caden's new stepmother. Only three years older than his twenty-two, Wendi is every man's dream. She's beautiful, sexy, and has a southern accent that never fails to drive Caden wild. Eager to get out of his father's home – and the temptation of his new bride - he starts actively searching for a job. While out exploring, he runs into old friends, twins Ryan and Bryan Nichols, and agrees to go for drinks. When the topic turns to sex – and Caden's lack of getting any for a few weeks – Ryan and Bryan have the ultimate solution. They'll introduce him their friend Staci for a little action. When Caden meets the girl, he can't believe his luck. Not only is she gorgeous, but she's willing to do anything and everything to Caden and the Nichols twins.
The next day Caden's invited to dinner at the home of Staci's boss, Alexi Abrams. When he arrives, not only does he get some naked time with the famous model, but he's offered a job that may have him out of his father's house sooner rather than later.
Caden, Alexi's Escorts, #3, is the third book in a series of erotic shorts. While each story could possibly be read as a standalone, it's best if they're read in order to understand the characters and situations. Each main character will eventually find their own happily-ever-after, though it may not happen in their own book. Note that some characters have sex with others – both male and female - alone and with their significant others. While it's not cheating, it still may bother some readers. Keep this in mind before downloading this book.