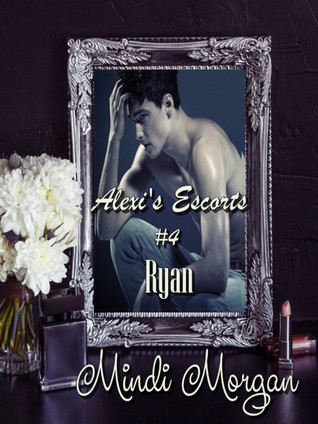 Ryan Nichols has a good life. He's financially secure and becoming more so with each new job he does for the famous model, Alexi. He lives a life that most twenty-year-olds only dream of living. Ryan loves women and is lucky enough, thanks to Alexi, to be able to have as much sex as he wants.
Something's missing.
For as long as he can remember Ryan's also lusted after guys. He's not ashamed of being bisexual but he's not quite gotten up the nerve to come out to anyone other than his twin brother, Bryan. He also hasn't acted on that lust. During a heated moment he blurts it out to Alexi. Unfortunately, this opens the door for her to pressure him to meet with male clients before he's ready. More nervous than he's ever been in his life, he agrees to allow a paying customer be his first. As expected, things don't go as planned. Dejected, Ryan's forced to tell Alexi that he failed one of her assignments. What Ryan doesn't know is that he has an admirer who would love nothing more than to be the first man in his bed.
Ryan, Alexi's Escorts, #4, is the fourth book in a series of erotic shorts. While each story could possibly be read as a standalone, it's best if they're read in order to understand the characters and situations. Each main character will eventually find their own happily-ever-after, though it may not happen in their own book. Note that some characters have sex with others – both male and female - alone and with their significant others. While it's not cheating, it still may bother some readers. Keep this in mind before downloading this book.