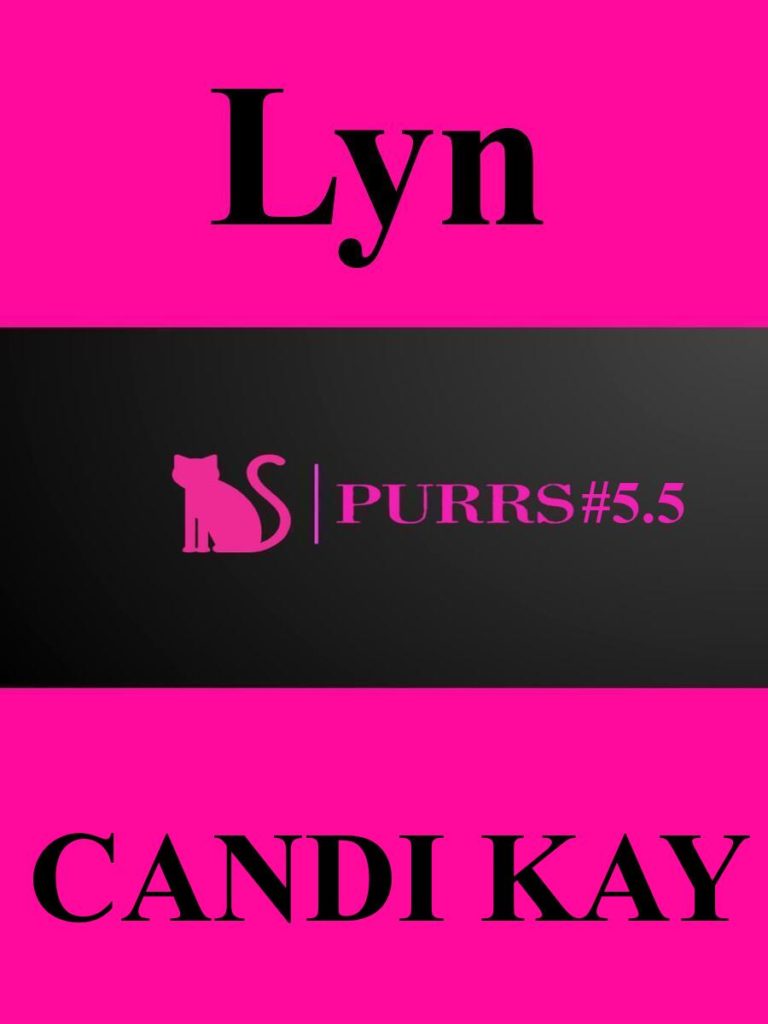 Part of the
Purrs
series:
Coming Soon!
Note that Lyn (Purrs, #5.5) is a freebie included at the end of Finian (Purrs, #5).
Lyn Kitt, the oldest of the Kitt siblings, always expected to find love first. A hopeless romantic, she believed if anyone would find their mate, it would be her.
Fate had other plans.
After watching her four siblings find their mates, and her father reconnect with his, Lyn's feeling a little sorry for herself. That changes when a beautiful woman trips at the family's club and has to grab Lyn for balance. Lyn knows almost instantly that the woman is who she's been waiting for her whole life.
Lila Banks didn't even know she was a cat shifter until she was a teenager. Even then, her adopted mother didn't exactly go out of her way to enlighten her on what being a shifter entailed. All she knows is that the moment she trips and falls on Lyn Kitt, her life is irrevocably changed.
After a little groping on the dance floor, and some sexy playtime behind the club's stage, the two women are desperate to be alone so they can explore the strange connection between them.
Lyn (Purrs, #5.5) is a quickie F/F short story with approximately 5,000 words. It's not necessary to read Lyn as part of the rest of the series.